Ecoliner Structural Point Repair System in San Diego
Specialists in Municipal Trenchless Pipe Repair
Pacific Drain & Plumbing, a Goettl Company new Ecoliner Structural Point Repair System works fast, in most instances in less than four hours, without excavation or digging. Our Ecoliner system is approved by government agencies and is the choice of Trenchless pipe repair for municipalities in and surrounding San Diego County.
The Ecoliner System
Ecoliner is a point repair that is sized to fit the pipe being repaired. It is a "liner" that is installed by our technicians inside a pipe. Before Ecoliner installation we clean the section to be repaired to ensure a solid bond with the pipe and the Ecoliner Point Repair System. Once it cures, in just a few hours, the Ecoliner repaired pipe can be used immediately.
Learn more about our advanced Ecoliner Structural Point Repair System by contacting us online or calling (760) 205-3011 today!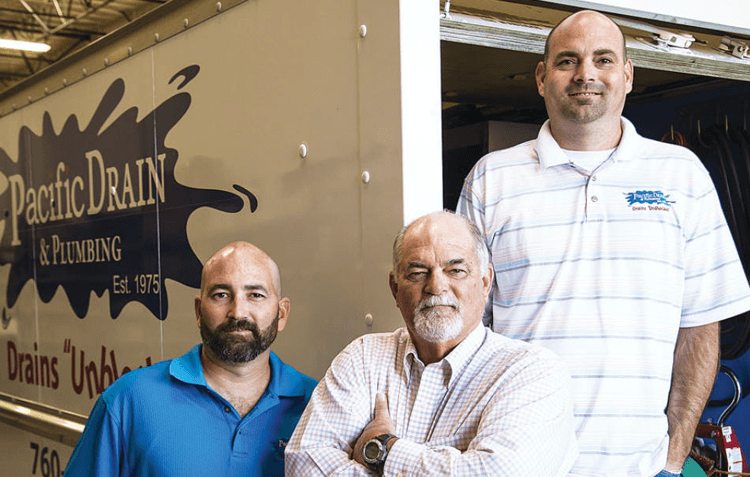 There isn't a pipe we haven't been able to fix, replace or repair! Call Pacific Drain & Plumbing, a Goettl Company at (760) 205-3011.
"I really felt like I was in the hands of very experienced professionals, and will readily recommend them to my friends and neighbors!"

- Janie D.

"Amazing! Their staff did an excellent job, were a pleasure to work with, and the price was very reasonable. I highly recommend Pacific Drain for sewer pipe repair."

- Martin D.

"After contacting Pacific Drain and Plumbing, they had a guy at my house that afternoon and he cleared the drain with no problems.  I've had no issues with the drain since."

- Aaron T.

"I was very pleased with the entire service call from start to finish. I have been using Pacific Drain for years so this review should come as no surprise."

- Charles M.

"We've used Pacific in the past and we'll continue using them. We feel like they are the experts in their field."

- Ren P.

"This is one of those businesses you wish you could give more than 5 stars! I contacted Pacific Drain and the problem was corrected before noon on the same day."

- James K.
Ecoliner Point Repair is a CIPP (cured in place pipe) consisting of a Kevlar cloth cut to size and impregnated/saturated with a proprietary epoxy. Next it's secured to an inflatable packer with a built-in bypass. Working from both upstream and downstream manholes, the packer is winched into a predetermined and measured position over the pipe break. It's then inflated to a specified pressure, and allowed to cure in place. Once cured (approximately 4 hours ) the packer is deflated and removed. The finished repair is inspected with a color camera. The entire repair is recorded and filed on a DVD. A copy of the DVD is provided for future reference.
Ecoliner Municipality Benefits
Water and root intrusion, pipe breaks, voids and fractures account for at least 99% of municipal problems.
Cost effective
No disruption
No excavation
Efficient and Fast ambient cure
Meets ASTM specifications
Works under any climate conditions
Relines only the pipe section needing repair
Permanent and Guaranteed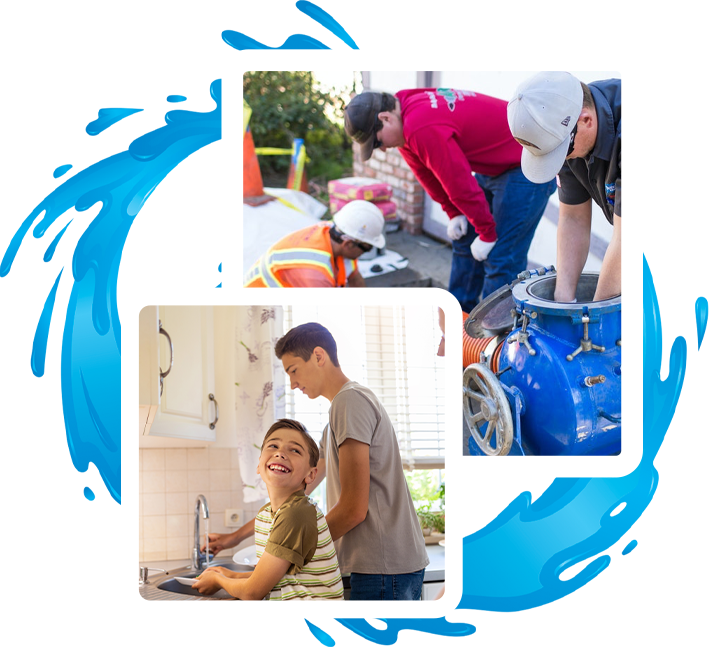 It's Time to Call Your Local San Diego Plumber
If you suspect you have a plumbing issue, don't delay. Small problems can snowball into larger issues in almost no time at all. The sooner you call —the faster it can be fixed and the less it will cost you.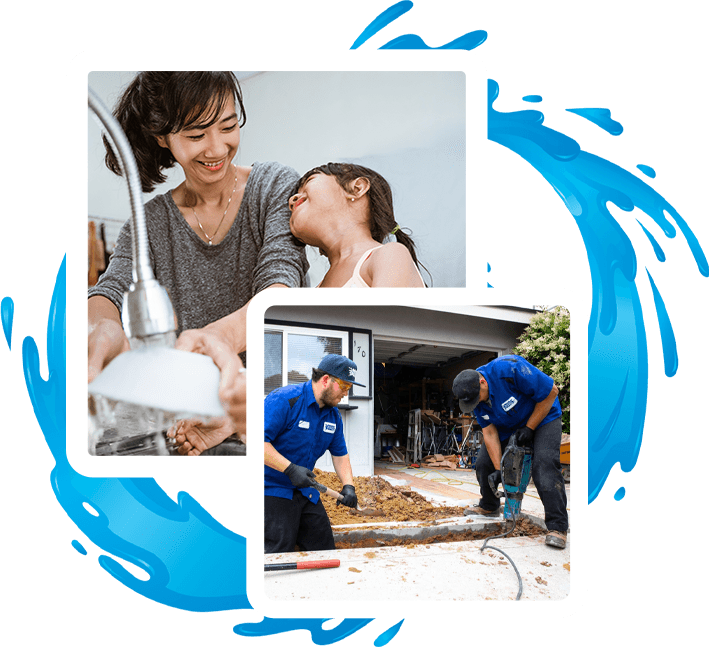 Ecoliner Municipality Applications
6″ to 24″ pipe diameters
Restores & repairs broken, cracked, fractured VCP & SDR pipe
Stops/seals water infiltration
Voids
Root intrusion or roots in joint
Open and offset joint repair
Partially collapsed pipes
Water and root intrusion, pipe breaks, voids and fractures account for at least 99% of municipal problems. Pacific Drain & Plumbing, a Goettl Company Ecoliner Structural Point Repair System is just one solution we offer.
Call us today to learn more about your options. We are standing by at (760) 205-3011.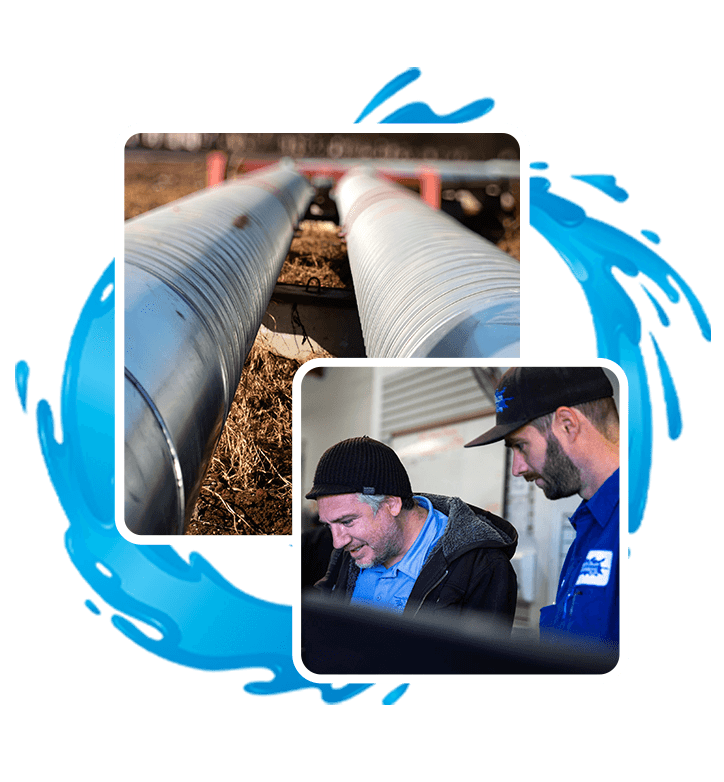 Need A Reliable Plumber?
We offer the best, professional, and quality plumbing services for our customers throughout San Diego.
24/7 Live Operators and Technicians Standing By

Rapid Emergency Response You Can Count On

No Job is Too Small or Too Large for Pacific

Detailed Estimates Provided Before Work Begins

Customized and Tailored Plumbing Solutions

Preventative Maintenance Programs Available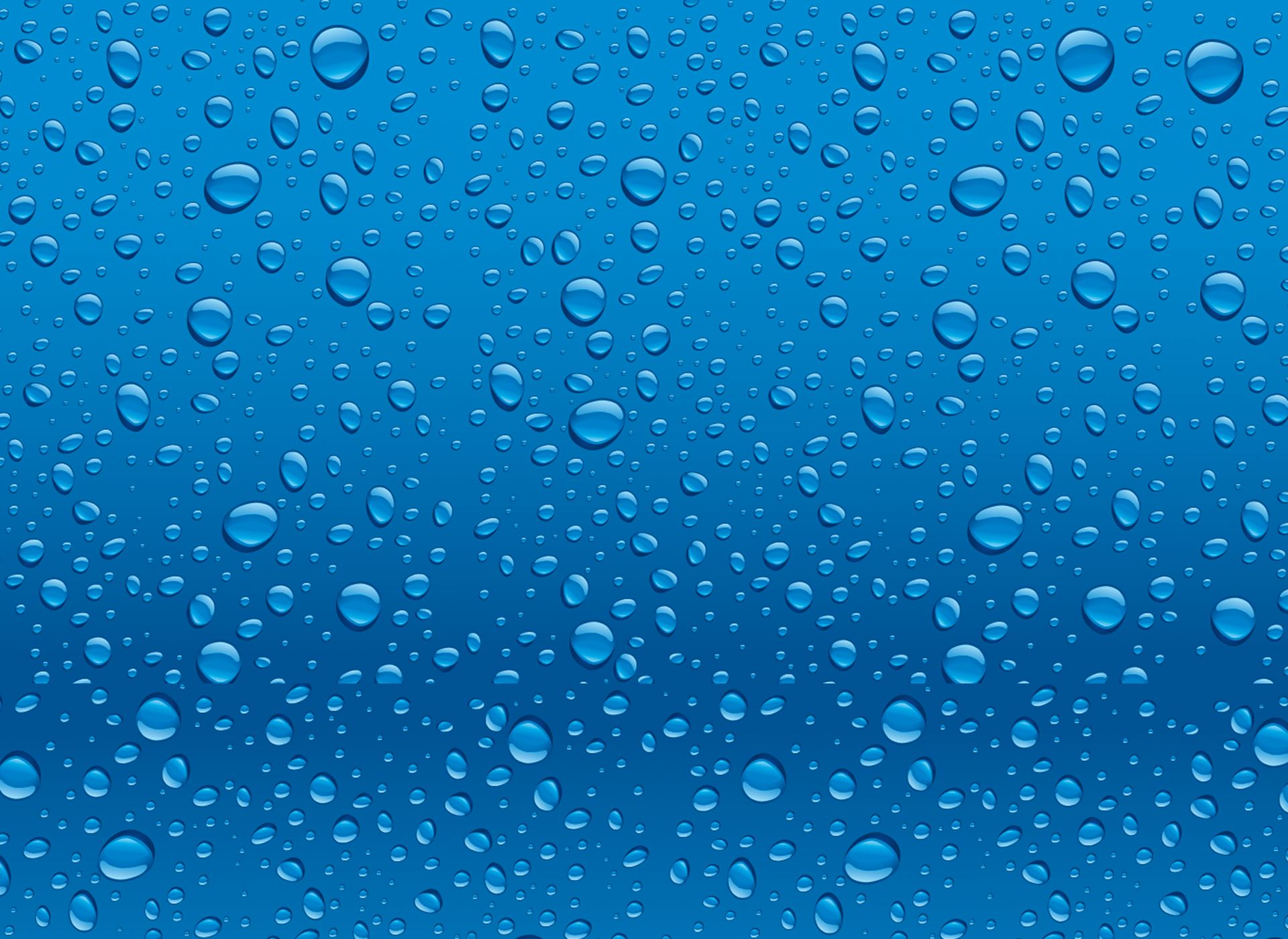 Available 24/7
You can rely on Pacific Drain & Plumbing, a Goettl Company for all your plumbing needs!
Areas We Serve
Bonsall

Carlsbad

Coronado

Del Mar

El Cajon

Encinitas

Escondido

Fallbrook

La Jolla

La Mesa

Lemon Grove

Ocean Beach

Oceanside

Pacific Beach

Poway

Rancho Bernardo

Rancho Santa Fe

Romona

San Diego

San Marcos

Santee

Scripps Ranch

Solana Beach

Valley Center

Vista