Tankless Water Heater Rapair & Installation in San Diego
Professional Tankless Water Heater Services
When a tankless water heaters stop working, it can be a major inconvenience for homeowners as well as owners of commercial buildings. That is why it is important to have a plumbing company that can quickly and effectively handle your tankless water heater problems.
Pacific Drain & Plumbing, a Goettl Company offers tankless water heater repairs, replacements and installations. If your tankless water heater is unable to be repaired, we can replace it with another water heater or even upgrade your water heater with a more efficient tankless water heater.
For your peace of mind and to ensure that you get the best possible service, we offer free estimates and upfront pricing.
Our plumbers are available 24 hours a day, seven days a week to repair, replace and install all types of conventional and tankless water heaters at a time that is most convenient for you.
Schedule dependable & lasting tankless water heater installation or repair in San Diego by calling (760) 205-3011 or contacting us online today!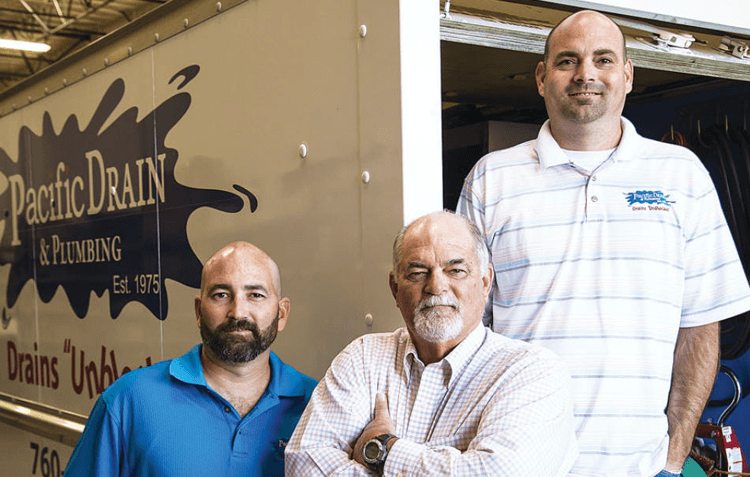 If you are having problems with the water heater in your home or commercial building, call Pacific Drain & Plumbing, a Goettl Company today to schedule an appointment with one of our water heater installation experts. Call (760) 205-3011 today!
"I really felt like I was in the hands of very experienced professionals, and will readily recommend them to my friends and neighbors!"

- Janie D.

"Amazing! Their staff did an excellent job, were a pleasure to work with, and the price was very reasonable. I highly recommend Pacific Drain for sewer pipe repair."

- Martin D.

"After contacting Pacific Drain and Plumbing, they had a guy at my house that afternoon and he cleared the drain with no problems.  I've had no issues with the drain since."

- Aaron T.

"I was very pleased with the entire service call from start to finish. I have been using Pacific Drain for years so this review should come as no surprise."

- Charles M.

"We've used Pacific in the past and we'll continue using them. We feel like they are the experts in their field."

- Ren P.

"This is one of those businesses you wish you could give more than 5 stars! I contacted Pacific Drain and the problem was corrected before noon on the same day."

- James K.
Tankless Water Heaters Installation & Repair
Replacing the water heater in your home or commercial building with a tankless water heater is worth considering. Tankless water heaters are one of the newer innovations in energy efficient products for homes and commercial buildings. They can save you money in the short term by reducing your utility bills and in the long term by having a longer useful life than traditional water heaters.
Pacific Drain & Plumbing, a Goettl Company provides tankless water heater repairs, replacements, and installations for residential and commercial customers.
If you are considering a tankless water heater for your home or commercial building, or are in need of repairs, please call or contact our Water Heater Experts at Pacific Drain & Plumbing, a Goettl Company today.
How Do Tankless Water Heaters Work?
A tankless water heater is much different from traditional tank-style water heaters. These tankless systems are equipped with a heat exchanger that warms the incoming water as it passes through. This creates a more energy efficient system since there is no tank needing to be heated and stored until you're ready to use it.
Depending on the unit, tankless heaters may feature a natural gas burner or electric element to provide the heat for the exchanger. As hot water is requested from faucets or valves in your home, cold water enters the tankless heater, is warmed by its heat source, and then moves through your plumbing system back to its intended destination—ready for use.
How Long Does a Tankless Water Heater Last?
Owning a tankless water heater in San Diego has many benefits, but it's important to know its life expectancy before investing in one. Tankless water heaters can last up to 20 years with proper care and yearly maintenance. Without yearly maintenance, however, the tankless water heater may not last much longer than 10 years.
While tankless water heaters have less of an upfront cost than tank heaters and allow you to conserve more energy consumption, regular preventative maintenance is necessary to extend their lifespan. Don't take a chance on something that could breakdown sooner than expected—it pays to understand the life expectancy of tankless water heaters, so you make an informed purchase decision.
To find out more about our water heater services in San Diego, call (760) 205-3011!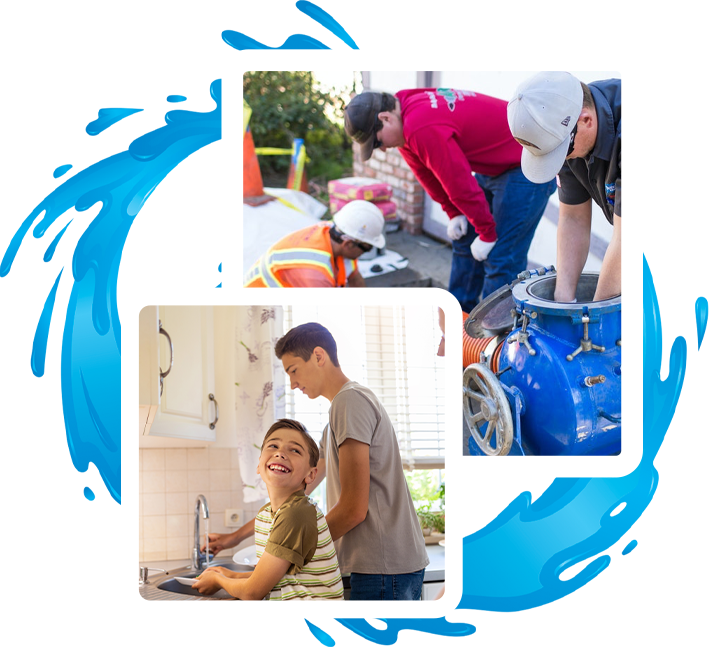 It's Time to Call Your Local San Diego Plumber
If you suspect you have a plumbing issue, don't delay. Small problems can snowball into larger issues in almost no time at all. The sooner you call —the faster it can be fixed and the less it will cost you.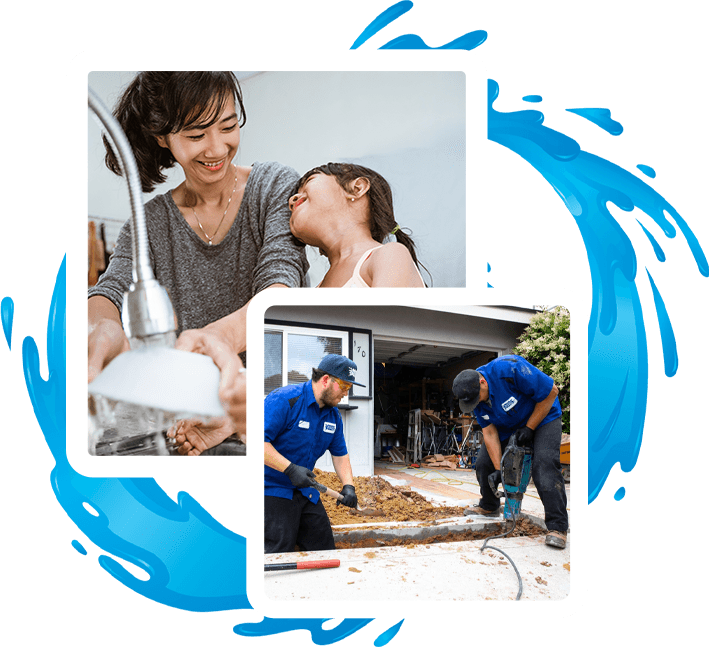 Need A Reliable Plumber?
We offer the best, professional, and quality plumbing services for our customers throughout San Diego.
24/7 Live Operators and Technicians Standing By

Rapid Emergency Response You Can Count On

No Job is Too Small or Too Large for Pacific

Detailed Estimates Provided Before Work Begins

Customized and Tailored Plumbing Solutions

Preventative Maintenance Programs Available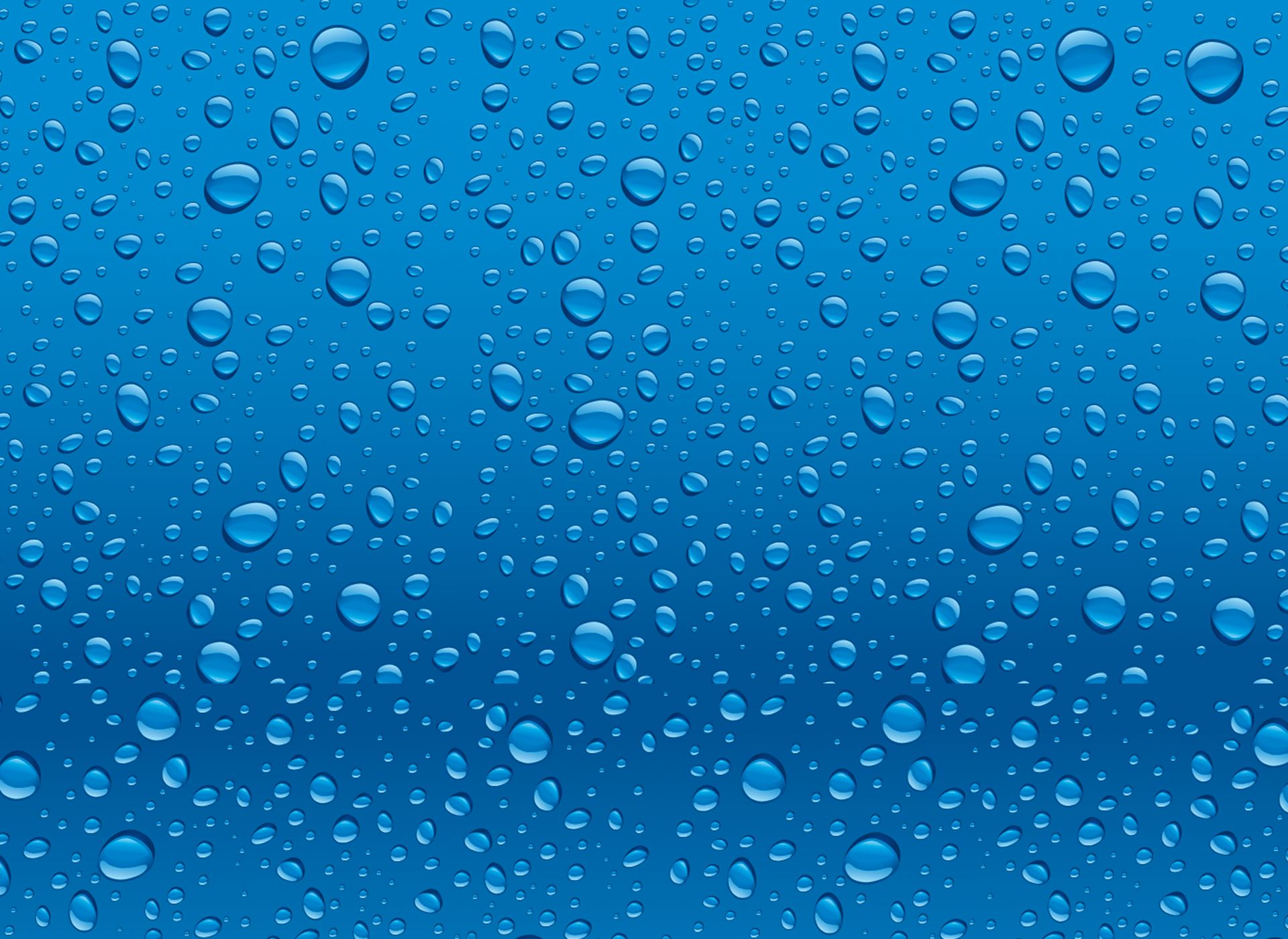 Available 24/7
You can rely on Pacific Drain & Plumbing, a Goettl Company for all your plumbing needs!
Areas We Serve
Bonsall

Carlsbad

Coronado

Del Mar

El Cajon

Encinitas

Escondido

Fallbrook

La Jolla

La Mesa

Lemon Grove

Ocean Beach

Oceanside

Pacific Beach

Poway

Rancho Bernardo

Rancho Santa Fe

Romona

San Diego

San Marcos

Santee

Scripps Ranch

Solana Beach

Valley Center

Vista