San Diego Water Heater Repair & Replacement
For All Your Water Heater Needs, Trust Pacific Drain & Plumbing, a Goettl Company
Having a reliable and efficient water heater is essential for any home or business. But when your water heater starts showing signs of wear and tear — such as leaks or strange noises — it can be concerning. Whether you are dealing with a broken down water heater or simply need routine maintenance, seeking the help of a qualified San Diego water heater professional from Pacific Drain & Plumbing, a Goettl Company can save you time and money in the long run. Not only can we detect potential problems before they cause further damage, but we can provide the repair or replacement needed to ensure your water heater continues to run smoothly.
Call To Schedule An Appointment!
Why Is My Water Heater Making Noise?
If you've ever noticed strange noises coming from your water heater, it can be a bit unsettling. While it is common for water heaters to make some level of noise, a water heater that is producing excessive or loud sounds when running is typically an indication of a problem. Loud rumbling or popping sounds can be a sign of sediment buildup in the tank, while a banging sound could be the result of a water hammer. A high-pitched whistling noise could point to an issue with water flow being restricted, often from a partially closed valve, and a humming noise might indicate that a heating element has become loose. These types of noises should always be checked out by a professional plumber as soon as possible so that any problems can be identified and resolved to prevent further issues.
So, if your water heater is making unusual noises or you experience any other problem with your system, contact our San Diego water heater repair team right away. We will be able to identify the source of your water heating issues and perform the necessary repair to get your system back up and running once again.
Common Water Heater Problems:
---
Incorrectly set or faulty thermostats and heating elements
Extinguished pilot lights
Malfunctioning thermocouples or burners
Loose or damaged temperature and pressure relief valves
Worn gaskets
Incorrectly installed plumbing connections
Damaged dip tubes
Stuck valves
---
Reach out to us today to get started with your water heater repair in San Diego, Vista, or beyond!
---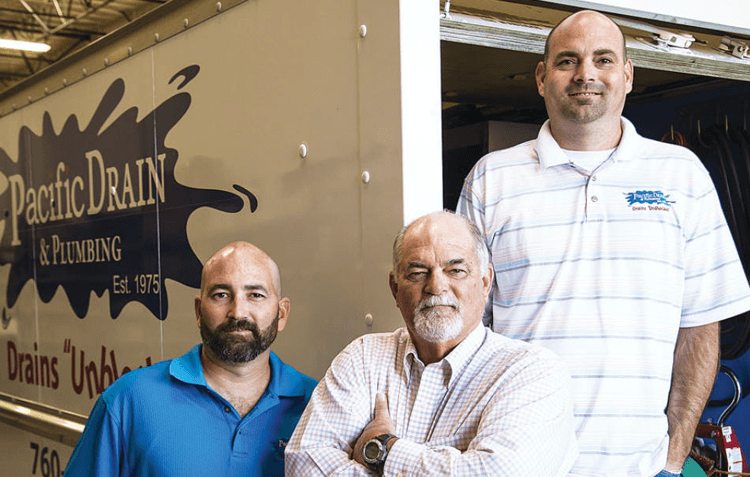 There isn't a pipe we haven't been able to fix, replace or repair! Call Pacific Drain & Plumbing, a Goettl Company at (760) 205-3011.
"I really felt like I was in the hands of very experienced professionals, and will readily recommend them to my friends and neighbors!"

- Janie D.

"Amazing! Their staff did an excellent job, were a pleasure to work with, and the price was very reasonable. I highly recommend Pacific Drain for sewer pipe repair."

- Martin D.

"After contacting Pacific Drain and Plumbing, they had a guy at my house that afternoon and he cleared the drain with no problems.  I've had no issues with the drain since."

- Aaron T.

"I was very pleased with the entire service call from start to finish. I have been using Pacific Drain for years so this review should come as no surprise."

- Charles M.

"We've used Pacific in the past and we'll continue using them. We feel like they are the experts in their field."

- Ren P.

"This is one of those businesses you wish you could give more than 5 stars! I contacted Pacific Drain and the problem was corrected before noon on the same day."

- James K.
How Long Does a Water Heater Last?
On average, a traditional tank-style water heater lasts between 8-12 years, depending on the make and model. However, several other factors can contribute to the lifespan of a water heater, including usage, maintenance, the initial installation, and your water quality. Preventative maintenance, including regular draining and flushing of the tank, as well as replacing worn-out parts, can extend the life of your water heater. However, even when properly cared for, your water heater will eventually need to be replaced. When this time comes your water heater will often show signs that a new system is needed.
When to Replace a Water Heater:
---
Your water looks rusty from a corroded anode rod
Your system struggles to produce hot water
Your water tastes or smells funny
Your system needs constant repairs
Your water heater's tank is leaking
If you've noticed any of the above issues, don't hesitate to contact our team. We will be able to inspect your water heater to evaluate the current state of the system. If it is determined that replacement is needed, our San Diego water heater installation pros will help walk you through the process, helping you find a new unit that is best for your hot water needs, while handling the replacement.
Offering Reliable Water Heater Services in San Diego & Beyond
Is your home or business experiencing constant water temperature fluctuations? Is your water heater outdated or inefficient? Then it may be time for a professional water heater service. That's where Pacific Drain & Plumbing, a Goettl Company can help! From troubleshooting and repairing existing water heaters to replacing and installing new systems, we can provide your property with the service needed. With our team on your side, you can rest assured that all of your water heater needs will be taken care of safely, efficiently, and accurately.
---
Call (760) 205-3011 or contact us online today to schedule an appointment for water heater replacement in San Diego, CA!
---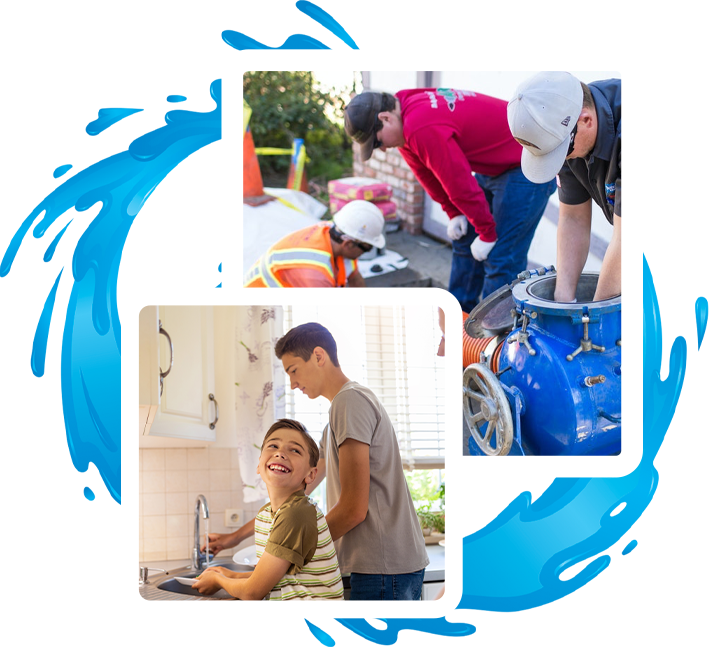 It's Time to Call Your Local San Diego Plumber
If you suspect you have a plumbing issue, don't delay. Small problems can snowball into larger issues in almost no time at all. The sooner you call —the faster it can be fixed and the less it will cost you.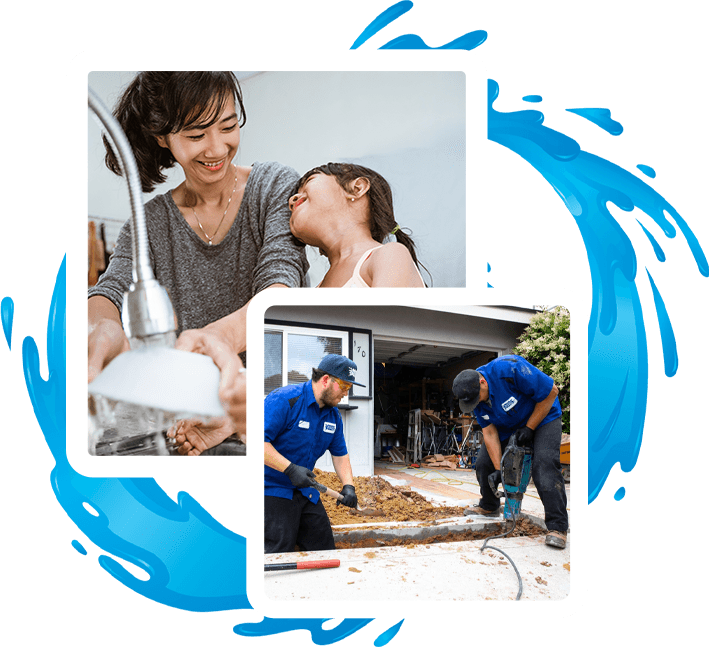 Need A Reliable Plumber?
We offer the best, professional, and quality plumbing services for our customers throughout San Diego.
24/7 Live Operators and Technicians Standing By

Rapid Emergency Response You Can Count On

No Job is Too Small or Too Large for Pacific

Detailed Estimates Provided Before Work Begins

Customized and Tailored Plumbing Solutions

Preventative Maintenance Programs Available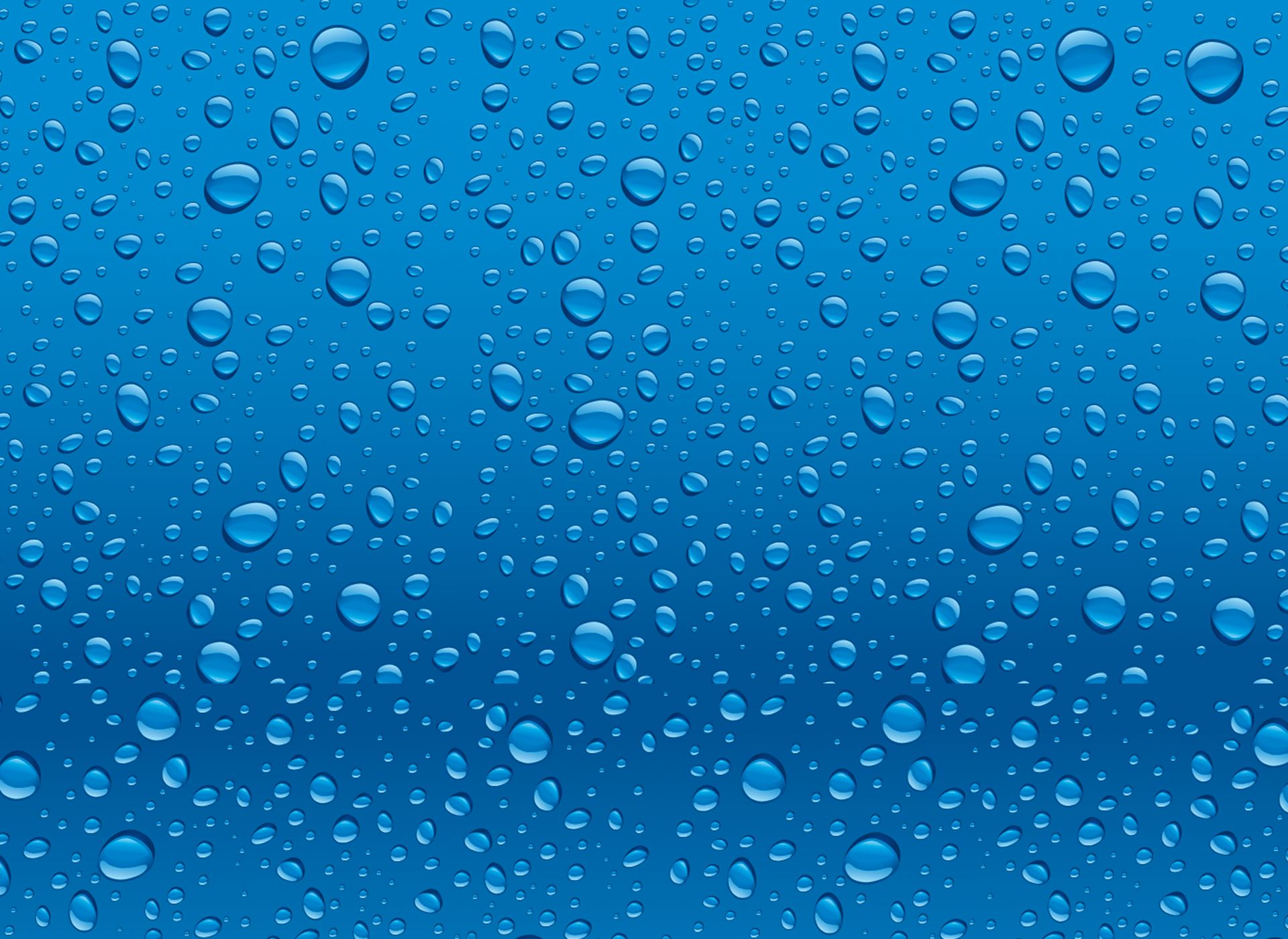 Available 24/7
You can rely on Pacific Drain & Plumbing, a Goettl Company for all your plumbing needs!
Areas We Serve
Bonsall

Carlsbad

Coronado

Del Mar

El Cajon

Encinitas

Escondido

Fallbrook

La Jolla

La Mesa

Lemon Grove

Ocean Beach

Oceanside

Pacific Beach

Poway

Rancho Bernardo

Rancho Santa Fe

Romona

San Diego

San Marcos

Santee

Scripps Ranch

Solana Beach

Valley Center

Vista